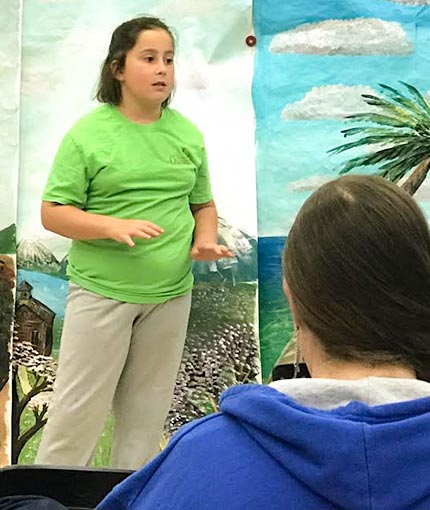 because kids belong in the arts!
Information for Parents
Patents and family members play an important role in the success of our programs. So we invite you to be involved. This page will answer some of the questions you might have. However, never hesitate to contact us with any concern or question you may have.
Arts Alive after-school classes are chosen and formed by the individual school, including the type of class and grade level(s) served. Classes are offered to all possible students and then selected either by a first come, first served basis or a random-selection system.
Classes typically run for ten weeks, one day per week, and are approximately 45 minutes to one hour long. For example, a dance/movement class would meet on Tuesday afternoons, right after school is dismissed, for ten sessions (excluding the days school does not meet for any reason).
There is NO charge to the family, unless the class requires the rental of an instrument. Arts Alive can sometimes help by negotiating reduced rates with rental organizations in the area. We own sets of certain instruments (mountain dulcimer, ukulele, guitar) and require a fully refundable deposit for the use of the instrument at home.
Arts Alive instructors are all talented individuals in their chosen art form, that have experience teaching children and the motivation to share their particular art form with the next generation.
Our musical ensembles, First Coast Singers and Saturday Strings, are open to any student in the area within the general age range for each group. Affordable dues for participation do apply, with scholarships available if qualified. Contact us for more information.
Classes provided to play an instrument are given in two groups of ten classes each, one in the fall and one in the spring. We require a commitment to complete the entire course, and more importantly, to practice consistently from week to week.
Good behavior is crucial to everyone's success in our classes. If a student is behaving in a way that causes difficulties for the instructor to successfully teaching the class, the child (after fair reminders/warnings) will be asked to leave the course permanently.
answers to
Frequently Asked Questions
COVID-19 Disclaimer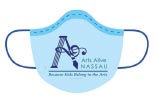 Here at Arts Alive Nassau we are taking all necessary precautions to keep our staff and children safe and healthy. We are following all CDC Covid-19 guidelines and encourage our staff to wear masks when working with students as well as keeping classes to a minimum following proper space requirements.
Where does Arts Alive get the funds to provide these classes and ensembles?
We receive funds from grants from the state of Florida, local businesses and organizations. We also receive donations from generous individuals who value the arts, and desire to assist in providing a well-rounded arts education to the youngsters of our area.
My child wants to learn to play a certain instrument. Can you help?
We try our best to provide a full range of classes throughout the schools in Nassau County. If that particular course is not offered to your child's school or grade level, we can assist you by given a referral to local instructors for private instruction.
I would like to assist your organization. What can I do?
We are always looking for creative ideas for spreading the joy of the arts to young people in our area; you may be able to assist us in new and innovative ways! Please see our volunteer page on this site, and feel free to contact us.
My child is currently in an Arts Alive class, but no longer wishes to take part. Should I allow him/her to quit without completing all of the sessions?
Commitment is an important life skill. We recommend that, once a child signs up for a class, he/she completes it. When a class is filled, there are often other students who wished to take part, but were unable to do so. A child leaving before the course is complete has deprived another from taking that class. It is also important to think ahead when signing up a child for our courses. If another activity will begin during the sessions, such as a sport, it's best to not sign up, rather than leaving a class before completion.